Unattended Death Cleanup Services

(Biohazard Cleaning for Suicides/Deaths Not Found Quickly)

 
Read More Below About Our
Professional Unattended Death Cleanup

Service
Click on the cleanup you need to understand more about our services or
Florida Emergency
 Cleaning



What is a Professional Unattended Death Cleaning Service?
A professional unattended death cleanup service is the service provided by those specially trained to cleanup after someone has died and the death was not discovered by anyone for a period of time. This service is very different than just the normal death cleanup provided by biohazard companies when a suicide or death was discovered shortly after it happened, and "unattended death" actually has a legal definition.
What is an Unattended Death?
An "unattended death" is the legal term for an individual that has passed away without other people knowing. This body may be left unattended for days, weeks, or months before it is discovered.
It is most common for this to occur to individuals that live alone and do not have regular check-ins from friends and family. Because of the far proximity of neighbors, it is more common for unattended deaths to occur in rural areas than it is in the city. City unattended deaths are often discovered in a matter of weeks because of the biohazard odor produced by the decaying body.
This is a common occurrence for individuals living alone or who refuse medical treatment. Deaths that occur in medical facilities are dealt with by the staff, and have procedures in place for clean-up and removal of the body. When it happens outside of a medical facility, however, it becomes the family's responsibility. If no family is around to take care of the situation, the death scene cleaning may fall onto the owner of the property.
Common Types of Unattended Deaths
Unattended deaths are common, particularly in rural areas where there is fewer interactions between people. There are multiple types of unattended deaths that can occur, though it can be difficult to pinpoint the exact cause if the body has been unattended for some time.
Different types of unattended deaths include: accidents, suicides, fatal disease or illness, homicide, or natural causes.
Accidents, fatal diseases, illness, and natural causes all tend to be messier, as these are unplanned and can happen anywhere. Suicides and homicides tend to be pre-planned and may – though are not always – confined to a single location.
The cause of death has a lot of bearing on the amount of blood cleanup that will be necessary. Natural causes, for example, is not as messy as a gun-related suicide might be.
After police and medical examiners arrive at the scene, they are most equipped to document the scene and perform an investigation if necessary. After the body is taken away, an autopsy may be performed, where cause of death can be better determined.
Because families and clean-up companies do not know the exact cause of death, nor how long the body has been left unattended, it is imperative that biohazard controls are put into place to prevent the infection of another individual, or the spread of biohazard into new locations.
What Happens to a Dead Body If Left Unattended?
After a death occurs, a body quickly begins to decompose, especially if left in the elements. The area immediately surrounding the body is contaminated with bodily fluids, which can be harmful as it may contain various pathogens or diseases.
Depending on the length of time that the body has been unattended, cleanup can become more difficult. Bodies that are unattended for longer tend to have more difficult cleanup procedures, as the bodily fluids permeate the flooring and surrounding materials. Furthermore, the odors will begin to permeate the surrounding area, requiring the disinfection of more surfaces or rooms.
What To Do If You Discover an Unattended Death
   If you discover an unattended death, it should be immediately reported to the authorities. Whoever discovered the body will need to stick around outside the property to brief the police, however, they are not required to stay inside the building. As soon as you discover the body, you should leave the premises to prevent any kind of biological contamination or spread.
The first step in any type of death cleaning procedure is to secure the perimeter and set up safety zones to control spread. Families may not have access to the type of equipment needed, nor have the knowledge of how to set up a proper cleaning protocol, so it is ideal to call a clean-up company for any unattended deaths discovered. Not only will this prevent health risks, but it will prevent psychological trauma from cleaning up blood or other biological materials from the deceased.
Do You Have to Clean Up After Someone Dies?
Yes, the scene must be cleaned up, and that means someone has to cleanup unattended deaths. Fortunately, that does not mean the person who discovered the body. After discovering an unattended death and the police have cleared the scene for cleanup, the best thing that you can do is stay away from the site and call a cleanup company. Choose a company that is certified in biological cleaning and offers an unattended death cleanup service.
Reasons to Never Clean Up Yourself
Family and friends of the deceased should never have to clean up after discovering an unattended death. Not only is this a traumatic experience to an untrained individual, but dealing directly with the death of someone you knew can be particularly traumatic. Discovering the death is difficult enough; there's no reason to add onto the psychological weight by cleaning up the remains.
Furthermore, while family and friends may have the best of intentions, they cannot get the area sanitized to the standards that it needs to be to prevent biohazard risks. Only a professional cleanup crew can 100% verify the risk has been mitigated.
We can get a team of our thorough and professional biohazard cleaning technicians to your location quickly. Don't hesitate to contact us.
Why Proper Biohazard Cleanup is Important
When dealing with any kind of blood cleanup or biohazard, it's critical to prevent the spread of any infectious diseases. While the deceased may not have been showing symptoms of illness, they may have been carrying a dormant disease, or these pathogens may have come from the decay process.
Furthermore, cleanup crews wear proper PPE during cleaning to minimize any health risks to themselves. As a part of every job, the team has specialized technology that allows them to monitor the cleanup process, scanning for signs of biological contamination to ensure every surface is adequately sanitized and disinfected. Not only is the job done in a safer manner, but every surface will truly be cleaned and sanitized, rather than only being visibly cleaned.
What Is the Cost of Unattended Death Cleanup?
The cost of an unattended death cleanup service varies depending on the extent and complexity of the job, as well as how long the body has been left unattended, which can change how difficult and time-consuming the work is.
In most areas, these services are billed by the hour, which can range anywhere from $200 to $800 based on the difficulty of the job and associated risks to personnel.
Before the cleanup company begins work, they should provide you with a service quote, detailing the estimated time it takes to clean the space to pre-incident conditions.
Who Is Responsible for the Body of an Unattended Death?
It's required that an unattended death is reported to the local police for that jurisdiction, however, it falls onto the family's shoulders to take care of clean-up once the medical examiners and police leave the scene.
Depending on the state, families of victims may be eligible for financial aid to cover the costs of clean-up. If the state doesn't help, then families can look to the federal fund.
"The New York State Crime Victims Board will pay up to $2,500 for cleaning up after a homicide, and many car insurance policies cover the price of restoring the interior of vehicles"
NY Times
There is good news, however: if the property is insured, either through the landlord's homeowners insurance, or through renter's insurance, you can be reimbursed for the costs once the insurance processes and approves the claim.
If the death happened outside the property, on the other hand, families are better off seeking help from a cleanup fund. Some cleanup companies may also have financial aid resources available, or be willing to work on payment terms for the services. It's best to call a company in the area so they can help you plan and understand your options for the cost of services.
How Death Cleanup Services Work
Once the body has been cleared by the local authorities, the cleanup team arrives at the scene to start services. Because an unattended death can have widespread biohazard effects on the property, it's critical that the scene is well roped-off to prevent people from entering and spreading the biohazard further.
Every team member on the cleanup crew has sufficient training and certification for emergency biohazard clean-up services and enters wearing PPE designed for bioremediation.
The team first identifies materials that need to be removed or disposed of, such as carpeting, soaked-through floorboards, or other materials that cannot be cleaned and disinfected thoroughly.
Once these are removed, the team can begin a cursory cleaning, ensuring all surfaces are thoroughly cleaned. A second or third pass is then completed to completely disinfect the area, using specialized bioremediation technology to scan the room and ensure all ATP levels are reading zero.
Depending on the situation, some companies may be able to perform a superheating of the apartment or an ozone treatment, disinfecting all surfaces. The benefit of this is that paintings, vases, or other objects that may be difficult to disinfect can be sanitized for distribution among the family.
References:
NY Times, Cleaning Needed, in the Worst Way, https://www.nytimes.com/2005/11/22/nyregion/cleaning-needed-in-the-worst-way.html
"These guys were awesome! Very professional, on time, and they took their time cleaning and making the home spotless. I'm very impressed and would recommend this company to everyone!"
-Jonathan C.
"I would highly recommend this company! They did a great job for a great price."
-Staci M.
"I figured out why these guys get all these 5 stars… Showed up when they said they would and did a better expected job and their price is right… Very happy, very…"
– Dave H
"Excellent job…above and beyond expectations at a reasonable price."
-Sharon R.
"Service was very professional and done in a timely manner. Customer service was just to my liking. Very friendly guy and respectful. The equipment that he used did a fantastic job!!"
-Chasity T.
"He was on time and did an excellent job, even giving us tips on a product to prevent mildew from showing up on the picnic table again. We are so happy with his service!"
-Diane B.
"Does a great job – honest and dependable! Highly recommend."
-Mary H.
We're Here to Help You in Your Greatest Time of Need
Regardless of whether you choose Florida Emergency Cleaning as your after death cleanup service provider, we sincerely offer you our deepest condolences in this most trying time.
We also hope that the information in this article will help you make the best decision possible for you and your family.
Enduring the death of a loved one is always difficult. It's often unexpected and many times very devastating, and the aftermath can be most difficult to navigate.
We are here to help you get your home or business cleaned up and help you get through this difficult time.
Should you decide that our team would be the right fit for your cleanup after a death, our qualified cleanup technicians are standing by.
Our team is highly trained in any after death cleanup, suicide cleanup, hazmat cleanup, biohazard cleanup, and other disinfection services.  We work quickly and conscientiously to ensure a painless experience on our end.
We are serving counties and cities all across Florida from Jensen Beach to Tampa and from Key West to Miami, Orlando, Jacksonville, and anywhere else in North, Central, or South Florida.
Florida Emergency Cleaning is one of the best unattended death cleanup companies available to help you when you need it most.  Call (772) 486-4100 today for a free quote!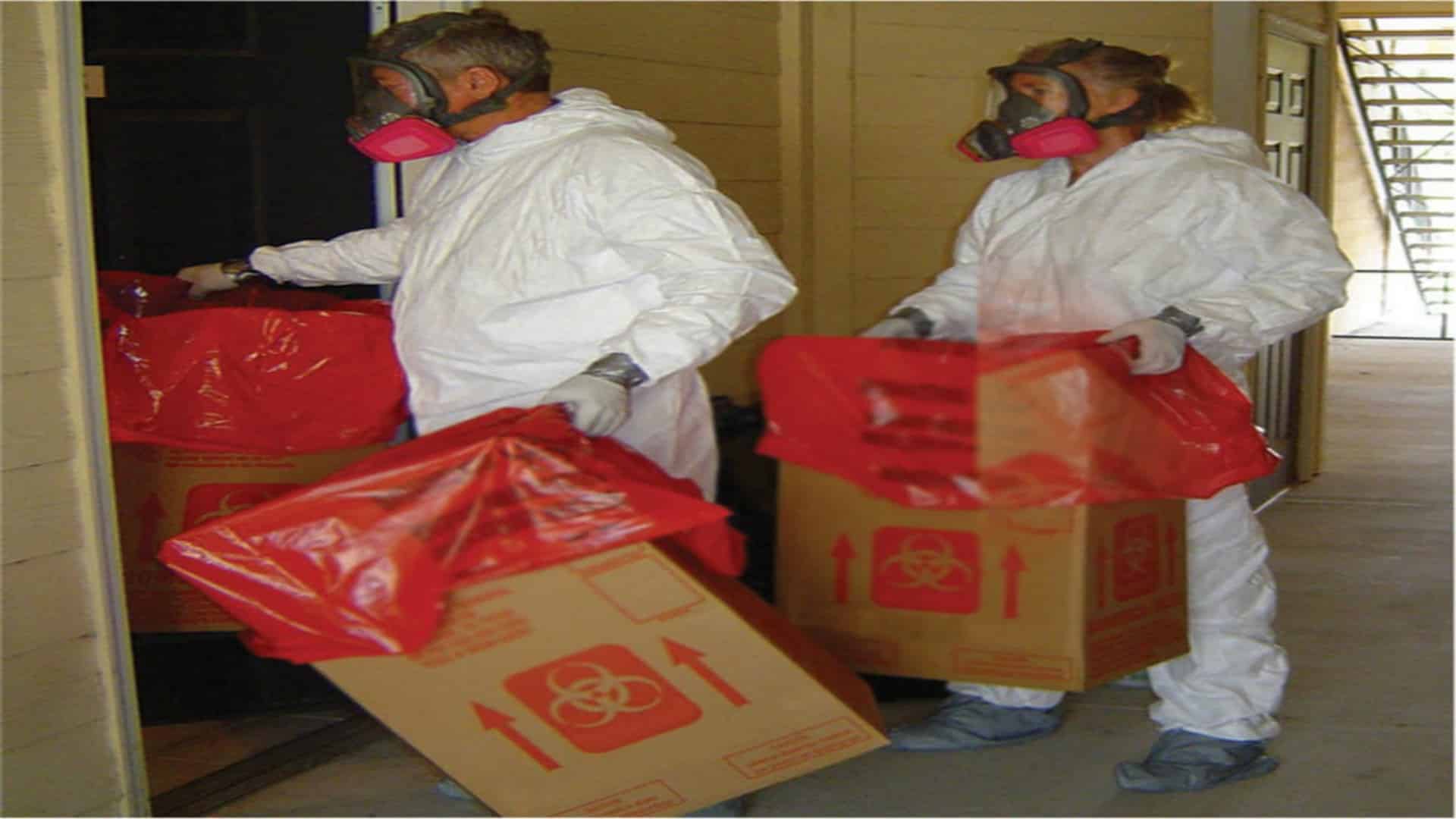 Hazmat Cleanup
If you have hazardous chemicals or dangerous locations that need to be cleaned up professionally, the experienced team at Florida Emergency Cleaning Services has the equipment and knowledge to cleanup any hazardous situation safely and effectively.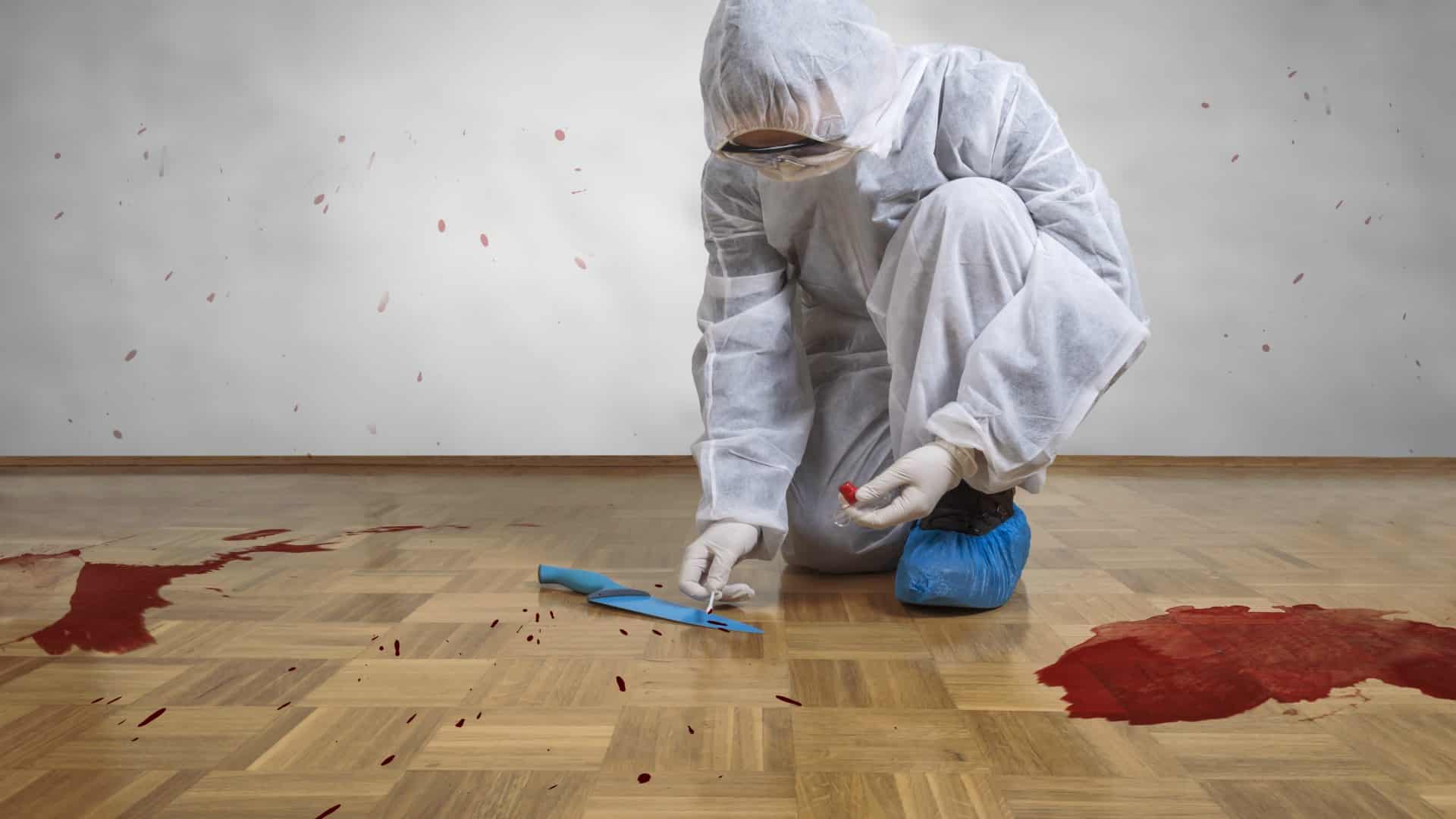 Crime Scene Cleanup
Cleaning up a crime scene can be a difficult and dangerous situation for anyone that hasn't been professionally trained. Our experienced team of crime scene and biohazard cleanup specialists can assist you with cleaning up blood, body fluids, hazardous chemicals, damaged property, and much more.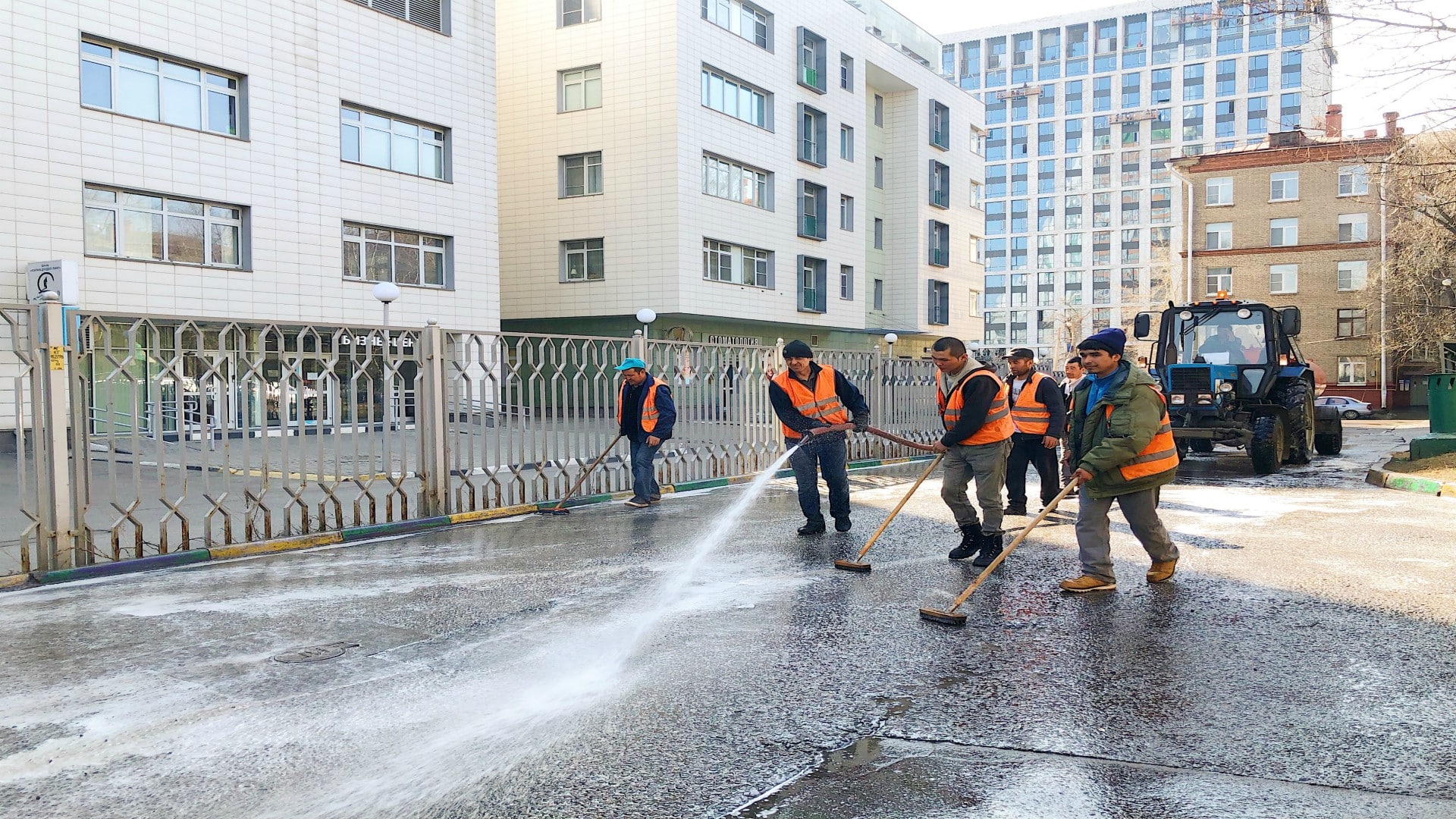 Disinfection Services
Bacteria, pathogens, and other bugs are impossible to see and extremely difficult to clean. Still, the professional team at Florida Emergency Cleaning Services can come to your business and disinfect it from top to bottom. We are here to help you.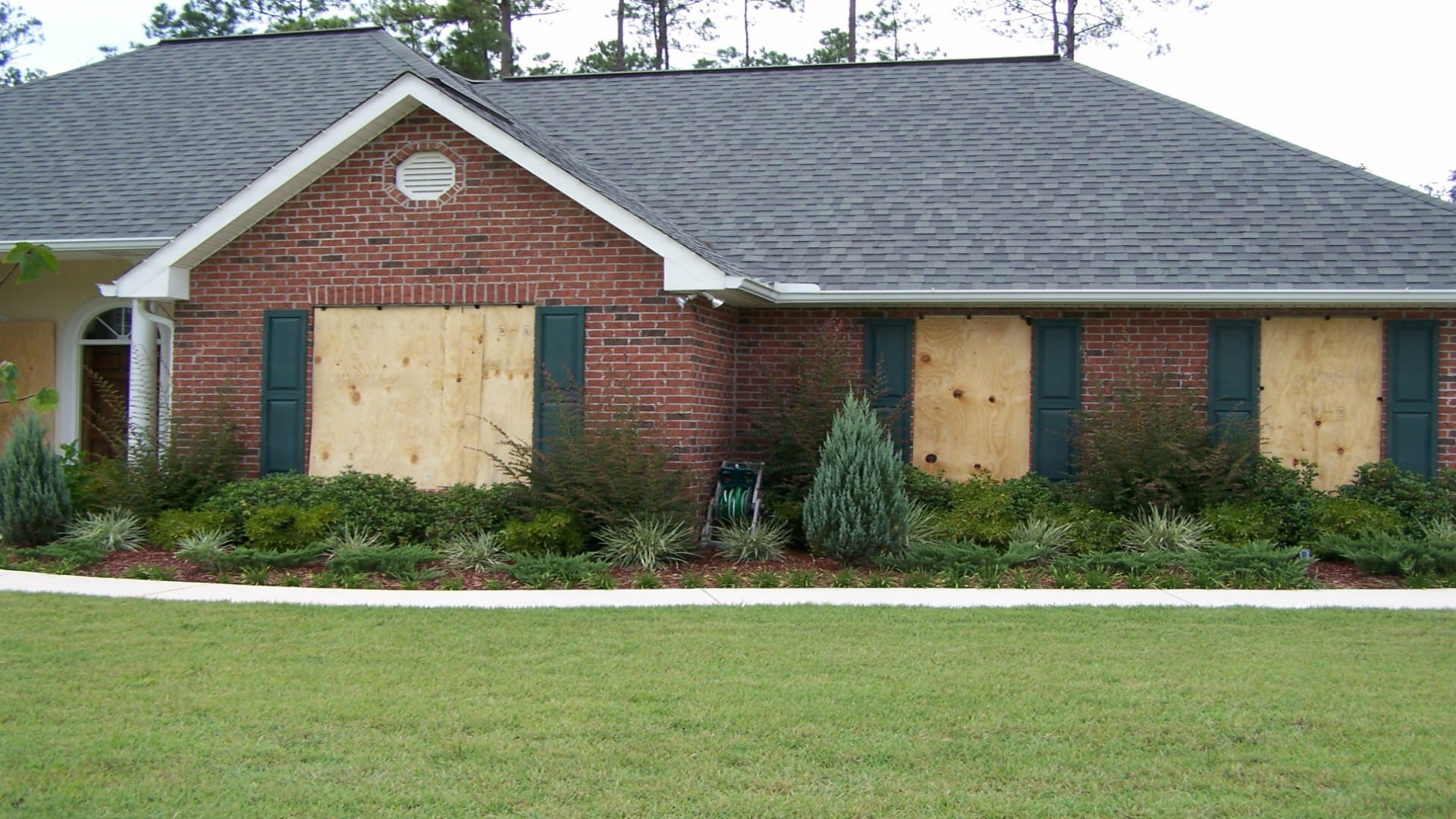 Property Board Up Services
If you have a vacant property or there is bad weather on the way, the team at Florida Emergency Cleaning Services can effectively and professionally board-up your building or property, making it safe and secure and prevent storm damage and unauthorized access.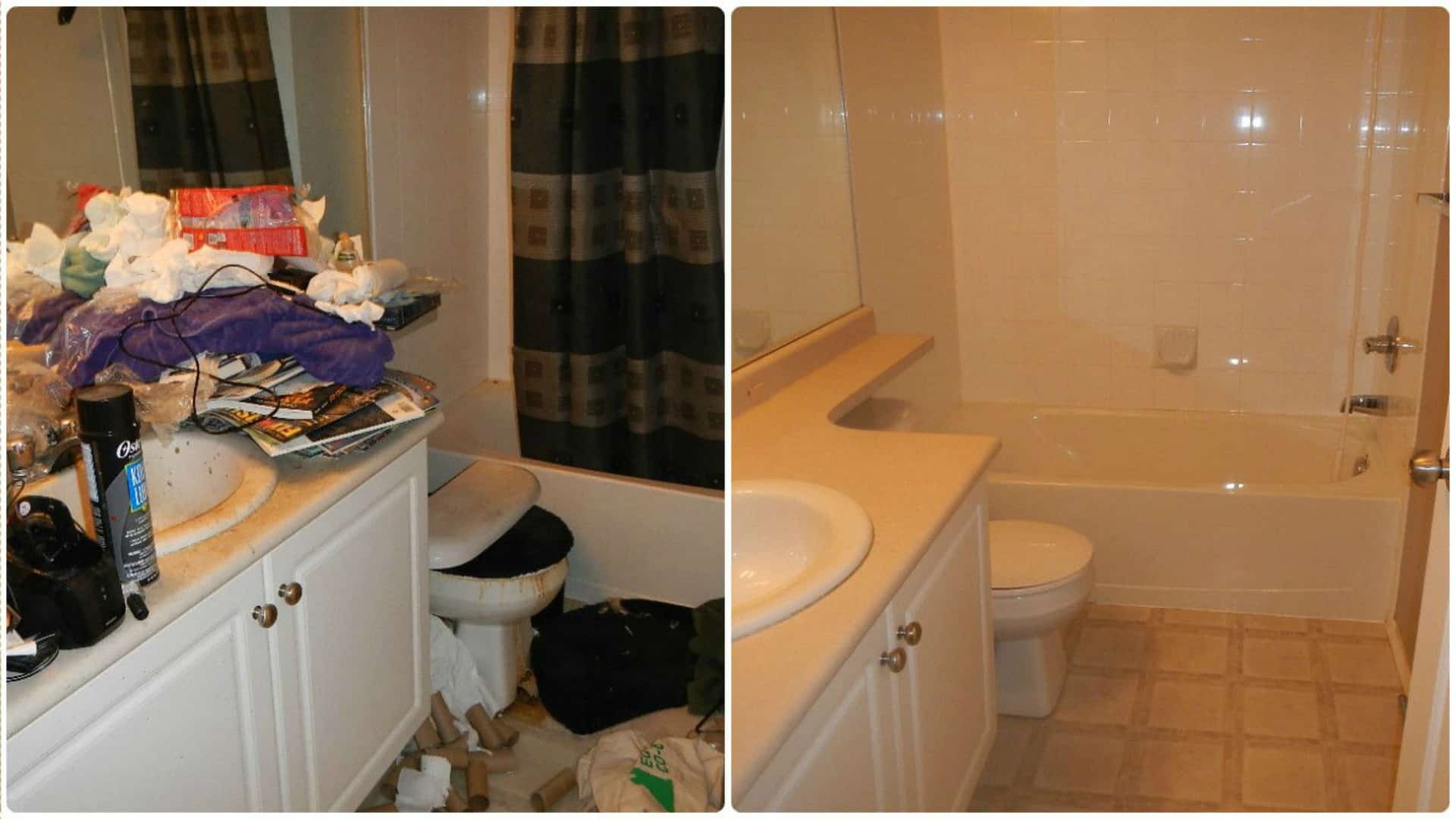 Hoarder Cleanup
After someone has been hoarding in their home for years, the mess they leave can look like a nightmare to cleanup, but it doesn't have to be! Our experienced and professional team at Florida Emergency Cleaning Services can assist you with all hoarder cleanup services.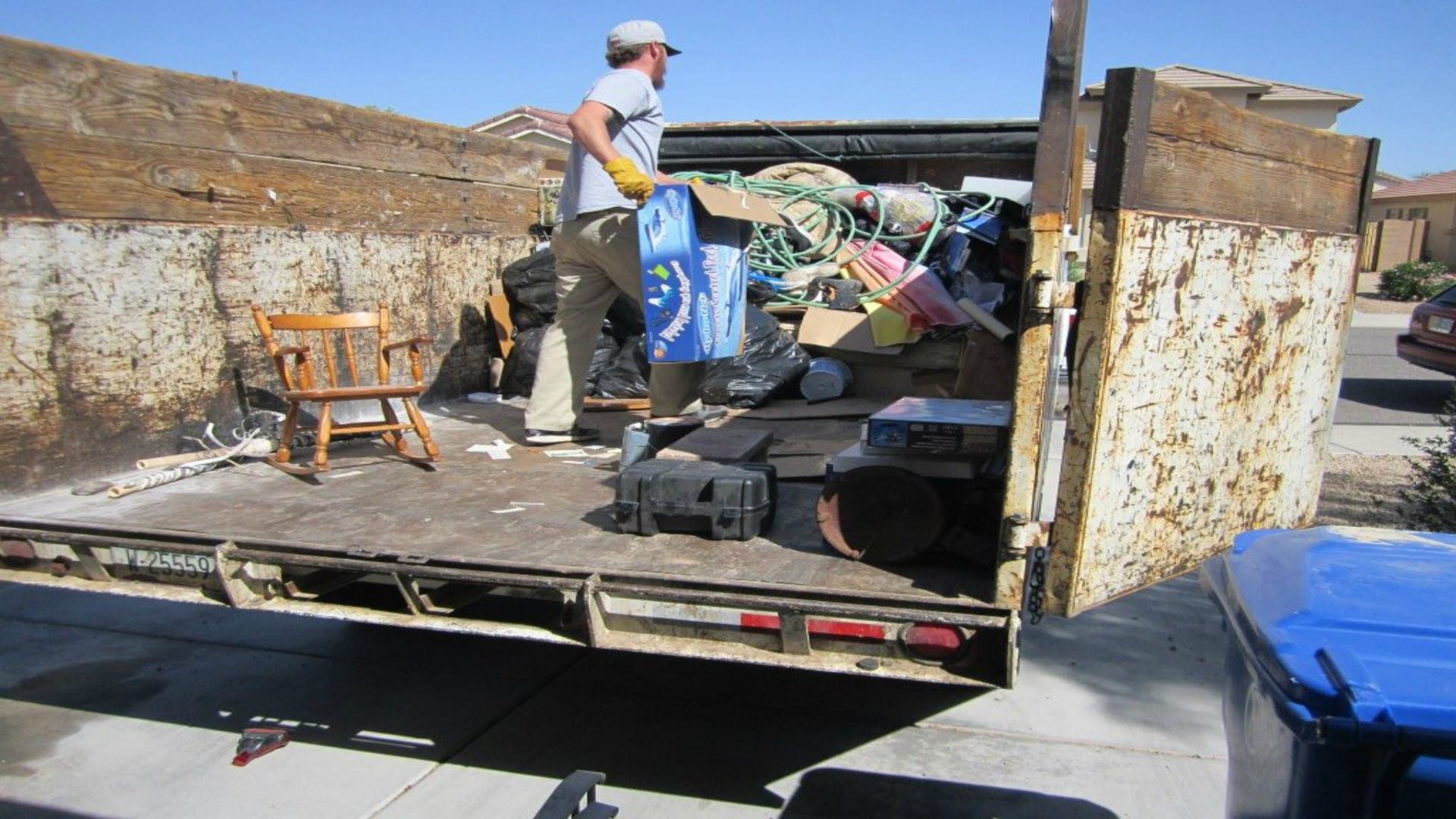 Foreclosure Clean Outs
Unfortunately, after foreclosure, the last thing that most people do is leave their home or property in a clean and tidy condition. The professional team at Florida Emergency Cleaning Services has decades of combined experience with all foreclosure clean outs.
Don't Hesitate. No Matter Your Situation.
Book a Cleaning Today
  We can get a team of our thorough and professional cleaning technicians to your location quickly, and we can handle all situations. Don't hesitate to contact us.