Water Damage
Restoration
Services
Read More Below About Our
Professional Damage Restoration
Service

or
Click the button for the service you need to understand more about our services 
Florida Emergency

 Cleaning



How to Handle Water Damage?
It's no secret that water damage is costly and stressful to deal with. No one plans on a major accident in their home or business, and it can be difficult to determine the best course of action once you discover the issue. When you need water mitigation and restoration services, you need to know who to call.
Steps to Minimize Water Damage Repairs
If you know how to turn off the water to your home or business, doing this can prevent further damage from occurring so the restoration service can better investigate the cause and deal with the existing water damage cleanup.
In the case of extensive damage, such as flooding, you should also call the electric company to temporarily shut off the electricity during the restoration services. Heaters and other appliances that are left on may discharge the electricity into the standing water, making it hazardous to walk through the space to get to the source of the leak or begin the water extraction and restoration.
Once a water damage restoration service has assessed the space and cleanup has begun, it can help to begin drying out the space. Dehumidifiers, shop vacs, and fans can all help; the more circulation in the space, the fewer opportunities there is for mold to grow inside the walls and under the floorboards.
The First Hours of the Restoration Process Are Critical
The first few hours are the most critical time to minimize water damage in the building. The longer the water sits, the more damage it can cause. If you act quickly, you can minimize the long-term damage, and the costs of water removal and restoration.
As soon as possible, call a water damage restoration service to help address the situation. The faster a professional is on the scene, the better the situation can be addressed, whether it's flood damage, or a leaky pipe. Entering an area with extensive water extraction needed can be dangerous, and a professional will have previous experience and years of training to help them identify the cause and avoid hazardous situations.
If the water has been sitting for an extended time, the damage may look irreparable. Take a moment to calm down and start calling around for a restoration company. Just because you didn't get to the scene within hours of when the damage occurred doesn't mean all is lost. The quicker you act, the easier it will be to remediate the damage and get started on restoration of your home or property. 
What To Avoid After Flooding
You may be surprised to learn that there are several things you should avoid after a flooding event in your home or business. It's important to take precautions to ensure your safety and prevent further damage to the building – even the possibility of fire damage. By following these guidelines, you can ensure the water restoration process goes by quickly, without any delays or additional troubles.
As tempting as it may be to enter the building to recover belongings, it's a serious safety hazard. Walking on wet surfaces can be a serious safety hazard because of the likelihood of slipping and falling. Especially when everything is still wet, it can be difficult to catch yourself and stop a fall.
Avoid turning on the electricity or using any home appliances until a certified electrician has given the OK. The whole home or business should be thoroughly inspected after water damage services have restored the property, including appliances, to ensure they are safe to use and have not come in contact with any water.
It goes without saying that water and electricity don't mix well, and using appliances without inspection is a recipe for disaster. After the flooding or water leak has been fixed, you don't want to cause a fire or get electrocuted.
Prevention is the Best Way to Avoid Damage
The best thing that you can do to prevent water damage is to prevent situations that might cause the issue. While we never plan for an accident, you can still take preventative measures that will save you time, money, and stress dealing with water damage. This is particularly true in areas of the home or business that are prone to water damage or flooding.
If the space has a history of flooding, especially on lower levels or areas that are underground and frequently exposed to saturated ground, it may be beneficial to install a sump pump. This pump can help remove excess water out of the home and prevent flooding.
Regular maintenance of your pipes can help prevent old pipes from bursting or leaking; frequent inspections can identify areas of concern and replace the pipe safely before it becomes a larger problem. Likewise, proper winterization is beneficial for exterior pipes exposed to colder temperatures.
Surprisingly, keeping downspouts and gutters clear can also help you minimize water damage to the home during heavy rains. As the rain enters the gutters, it can flow freely without interference from leaves and other outdoor debris; this ensures the rainwater is properly redirected into the yard, rather than spilling over the top and falling directly at the building's foundation.
Ensuring windows have a proper seal can also prevent rainwater from entering the home or business. As rain runs down the side of the building, gaps or cracks in the window seal can allow water and moisture inside, causing water damage over time.
Is There a Way to Fix Water Damage?
Yes, there is a way to fix water damage! In most cases, it's best to have a professional water damage restoration service assess the area and handle the restoration process. Not only do these companies have plenty of experience and expertise in handling these situations, but they have the equipment necessary to get the job done properly.
Thorough work on any restoration service is important because it prevents further damage, as well as health risks. If floorboards were weakened during the water damage, the company will identify this and recommend the boards are replaced to prevent falls or cracking in the supportive flooring. Likewise, if there is any risk for mold, the company can identify these areas of concern and service them. In bathrooms and kitchens, it is best to replace the drywall and flooring with water-resistant or waterproof materials, as these rooms are the most inundated with moisture throughout the home or business.
Our Water Removal & Damage Restoration Services
We can help you secure the property and mitigate any further water damage, no matter how big or small the affected area is. (1) The next time you are looking for a water damage restoration service, don't hesitate to give us a call.
"A restoration company's first task is to secure the property from further damage by boarding up entrances or keeping more water from getting into the house."
Forbes
We specialize in the whole water damage restoration process, from water extraction and removal, to drying and mold remediation to get your home or place of business back to a dry, fully restored state.
Don't Hesitate to Call our

Water Restoration & Dry Out Service
We can get a team of our thorough and professional water damage restoration technicians to your location quickly. Don't hesitate to contact us.
How Long Does Water Damage Take to Dry Out or Restore?
The time it takes for water damage to dry varies based on the extent of the damage, the temperature, and the location inside the building.
The extent of the damage can change the timeline, as the longer the water sits before it is removed, the more saturated materials are. In effect, this extends the time it will take to get the moisture out again. Temperature is an important factor to consider, as warmer temperatures will aid the drying process, allowing water to evaporate faster, and cooler temperatures will slow the process down.
It helps to have proper drying equipment, which a professional restoration company will have as this is an integral part of their water damage restoration process. Industrial-strength fans, dehumidifiers, and shop vacs can all aid water removal and help significantly speed up the drying process. Furthermore, a water restoration company will have humidity and moisture meters to ensure the area is fully dried out.
The location inside the building can make a big difference as well, as a small, windowless interior room will have less air flow than an exterior room with access to the outdoors in the form of a window or door.
Does Drywall Need to Be Replaced After Water Damage?
Unfortunately, because of the damage water can cause in severe flooding events, drywall does often need to be replaced to restore the property to its pre-damage state. It is not guaranteed that your drywall will require replacement, but the longer the drywall is exposed to water, the more likely it is to be damaged.
If the drywall has been wet for longer than 48 hours, it's likely it will need to be replaced, even if it is water resistant. This kind of exposure can permeate through the waterproof coating, which isn't meant to be submersed.
You can tell in some cases if drywall needs to be replaced by looking at it. If the drywall is warped, discolored, or saturated, it will need to be replaced. Discoloration could be a sign of mold, and warping and saturation are signs that it has lost its structural integrity and will not hold up even after drying.
The type of water can also have a lot to do with how imperative it is to replace drywall. If the exposure to water was short in duration, you can often repair the drywall without any issue. If the water is from sewage backup or flooding, there are plenty of health concerns associated with these sources and it's best if the drywall is replaced to prevent any kind of sickness.
How Do You Prevent Mold After Water Damage?
To prevent mold, it's important to get rid of any standing water as soon as possible. You should remove any damaged materials and dry out the affected area. In most cases, this will be done by the remediation and restoration company you choose. (2)
"Mold will start to grow within 48 to 72 hours," he said. Carpets, pads and furniture that were submerged should be removed, and drywall that was soaked should be cut out and discarded."
NY Times
The area will also need to be disinfected with a substance that can prevent or inhibit mold growth. These are available in most home repair stores, but may require you to be able to access the area.
For example, if you are trying to disinfect drywall, it's possible the drywall will need to be replaced as mold growth can occur behind the panel, out of sight and access. You can purchase moisture-resistant, mold-resistant drywall to prevent the issue from occurring in the future if there is another leak.
Sometimes, Accidents Happen
No matter how many preventative measures you take trying to ensure the safety of your home, sometimes accidents just happen. It's not anyone's fault, and no one wants to deal with it, but there is always a solution.
Accidents happen every day in the form of burst pipes, poor winterization, or sewage backups. The best thing that you can do in this kind of situation is take a step back and call in a professional service to help you deal with it.
Don't wait for the damage to get worse; let us take some of the stress off your shoulders and help you get a handle on the situation. Give us a call today and see how we can help you get your home back to looking like new.
"These guys were awesome! Very professional, on time, and they took their time cleaning and making the home spotless. I'm very impressed and would recommend this company to everyone!"
-Jonathan C.
"I would highly recommend this company! They did a great job for a great price."
-Staci M.
"I figured out why these guys get all these 5 stars… Showed up when they said they would and did a better expected job and their price is right… Very happy, very…"
– Dave H
"Excellent job…above and beyond expectations at a reasonable price."
-Sharon R.
"Service was very professional and done in a timely manner. Customer service was just to my liking. Very friendly guy and respectful. The equipment that he used did a fantastic job!!"
-Chasity T.
"He was on time and did an excellent job, even giving us tips on a product to prevent mildew from showing up on the picnic table again. We are so happy with his service!"
-Diane B.
"Does a great job – honest and dependable! Highly recommend."
-Mary H.
Give Us a Call When You Need Restoration or Cleaning Services
If you need a water damage restoration service, don't hesitate. The first thing you should do when you discover the situation is call a professional that can provide the services you need to quickly restore your home or business.
If you're looking for someone to do a thorough job and prevent further water damage-related repairs to your home or place of business, give us a call immediately. We're always happy to help, and can help you figure out the next steps no matter the situation. Whether you're dealing with floodwaters from a broken pipe or natural disaster, or a small and relatively contained leak that is leaving puddles on the floor, we can help.
References:
Forbes, Ask The Contractor: Things to Know About Emergency Home Restoration, https://www.forbes.com/home-improvement/contractor/all-about-emergency-home-restoration/

NY Times, How to Dry Out a Flooded House, https://www.nytimes.com/2006/07/09/realestate/09home.html
Our Restoration Expertise
Should you decide that our team would be the right fit to restore your home or office, our qualified water damage restoration technicians are standing by.
Our team is highly trained in all forms of water damage restoration, mold remediation, hazmat cleanup, biohazard cleanup, and other disinfection services.  We work quickly and conscientiously to ensure a painless experience on our end.
We serve counties and cities all across Florida from Jensen Beach to Tampa and from Key West to Miami, Orlando, Jacksonville, and anywhere else in North, Central, or South Florida.
Florida Emergency Cleaning is one of the best water damage restoration companies available to help you when you need it most.  Call (772) 486-4100 today for a free quote!
Our Other Restoration Services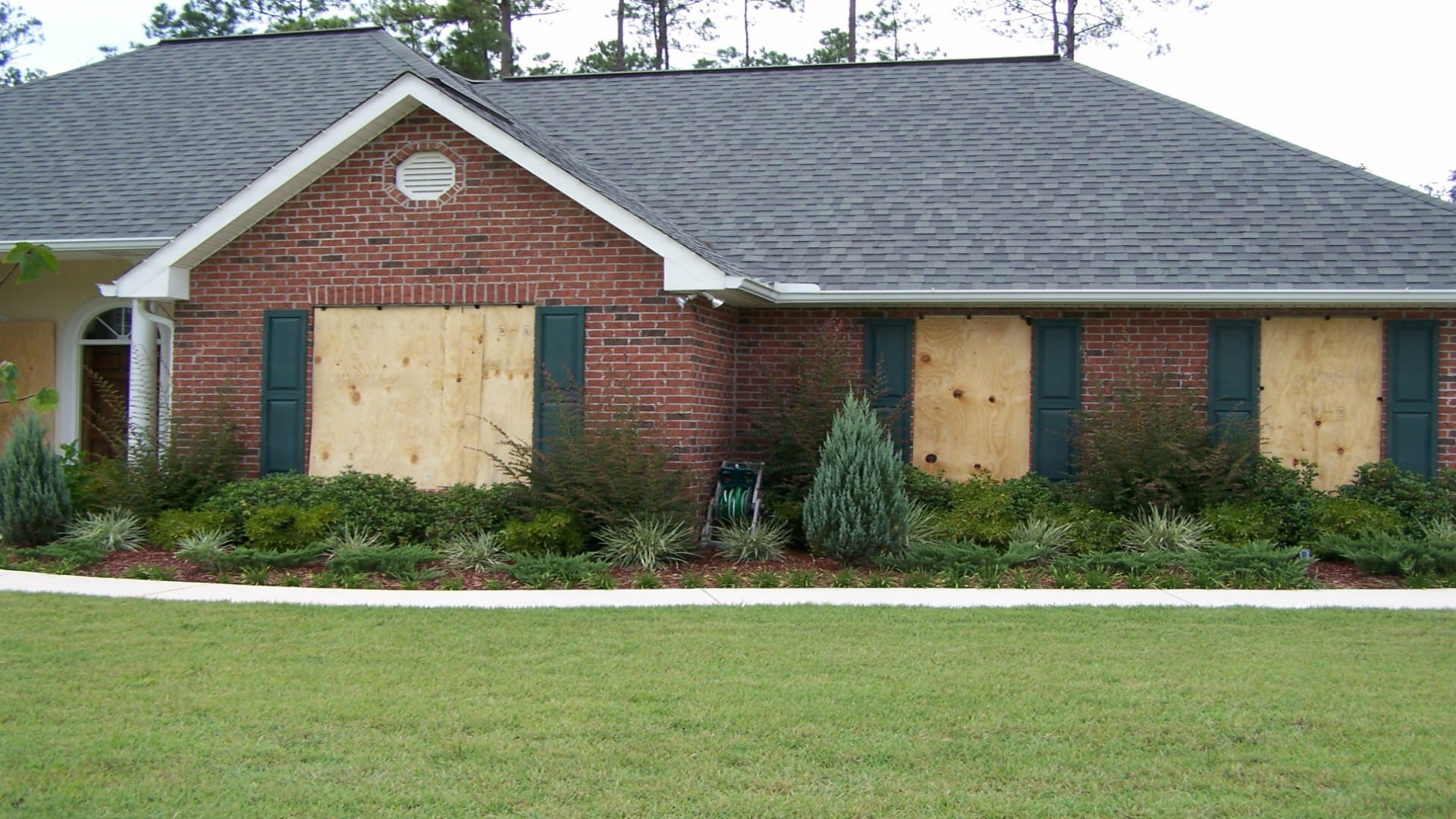 Property Board Up Services
If you have a vacant property or there is bad weather on the way, the team at Florida Emergency Cleaning Services can effectively and professionally board-up your building or property, making it safe and secure and prevent storm damage and unauthorized access.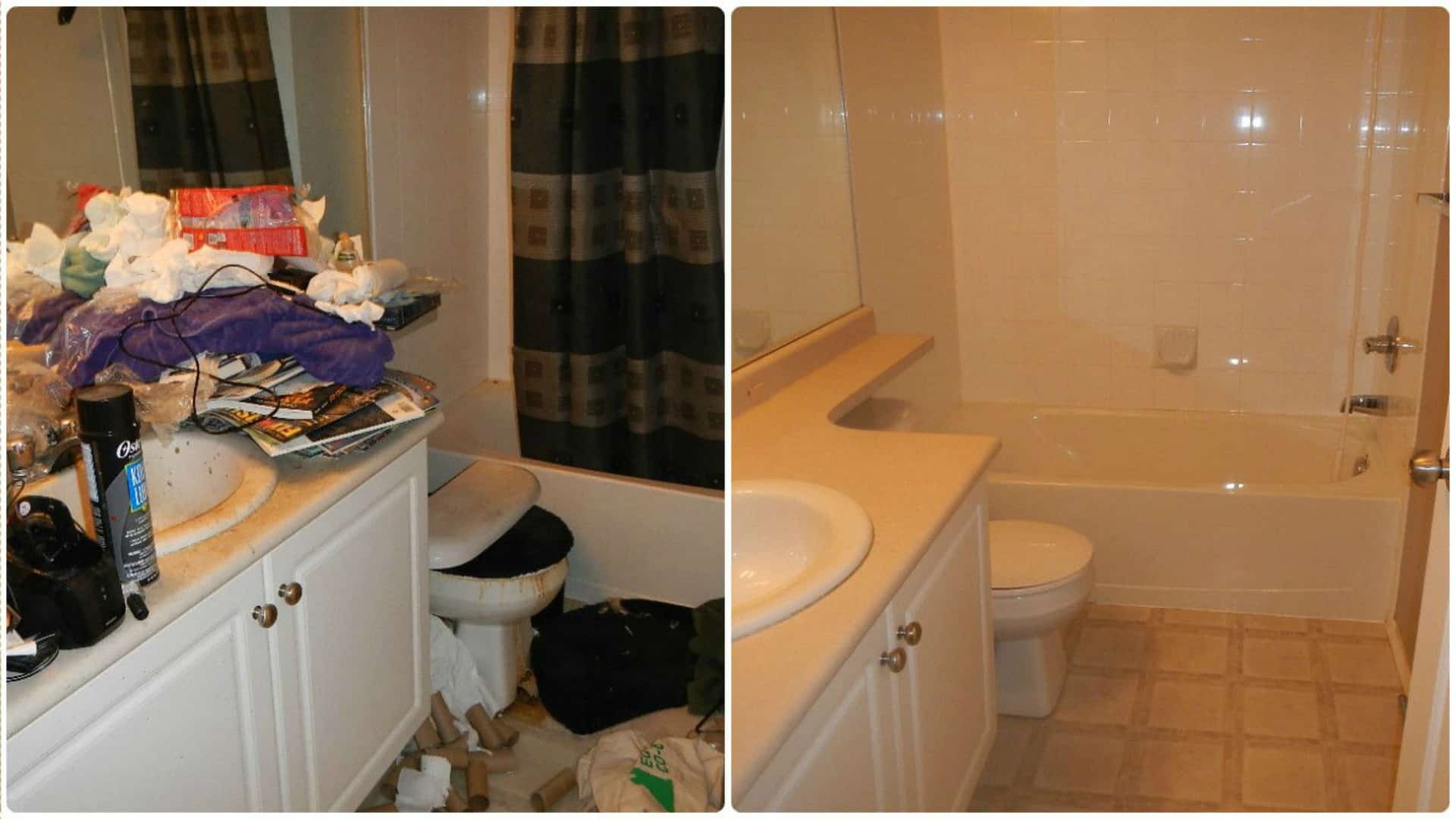 Hoarder Cleanup
After someone has been hoarding in their home for years, the mess they leave can look like a nightmare to cleanup, but it doesn't have to be! Our experienced and professional team at Florida Emergency Cleaning Services can assist you with all hoarder cleanup services.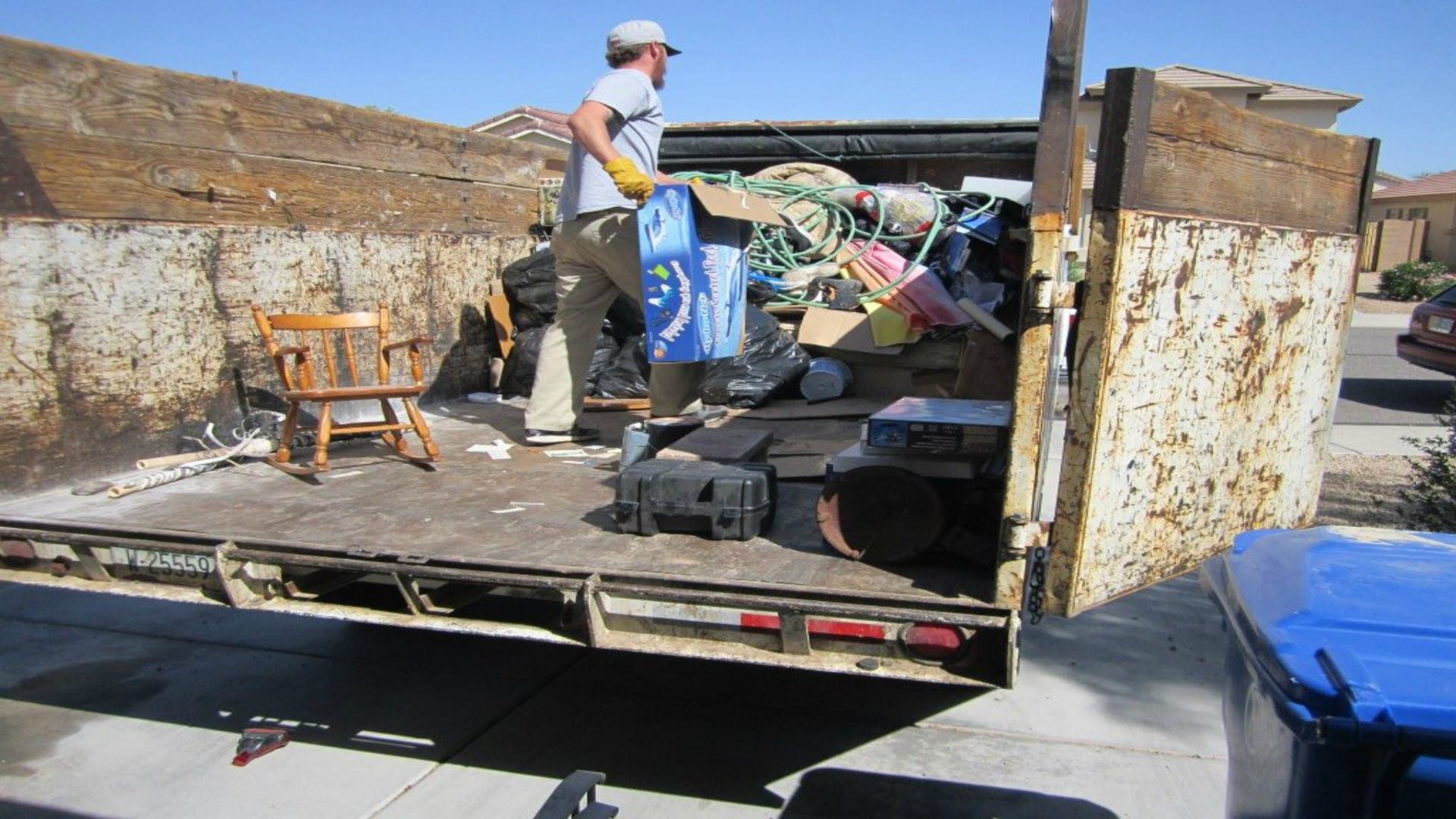 Foreclosure Clean Outs
Unfortunately, after foreclosure, the last thing that most people do is leave their home or property in a clean and tidy condition. The professional team at Florida Emergency Cleaning Services has decades of combined experience with all foreclosure clean outs.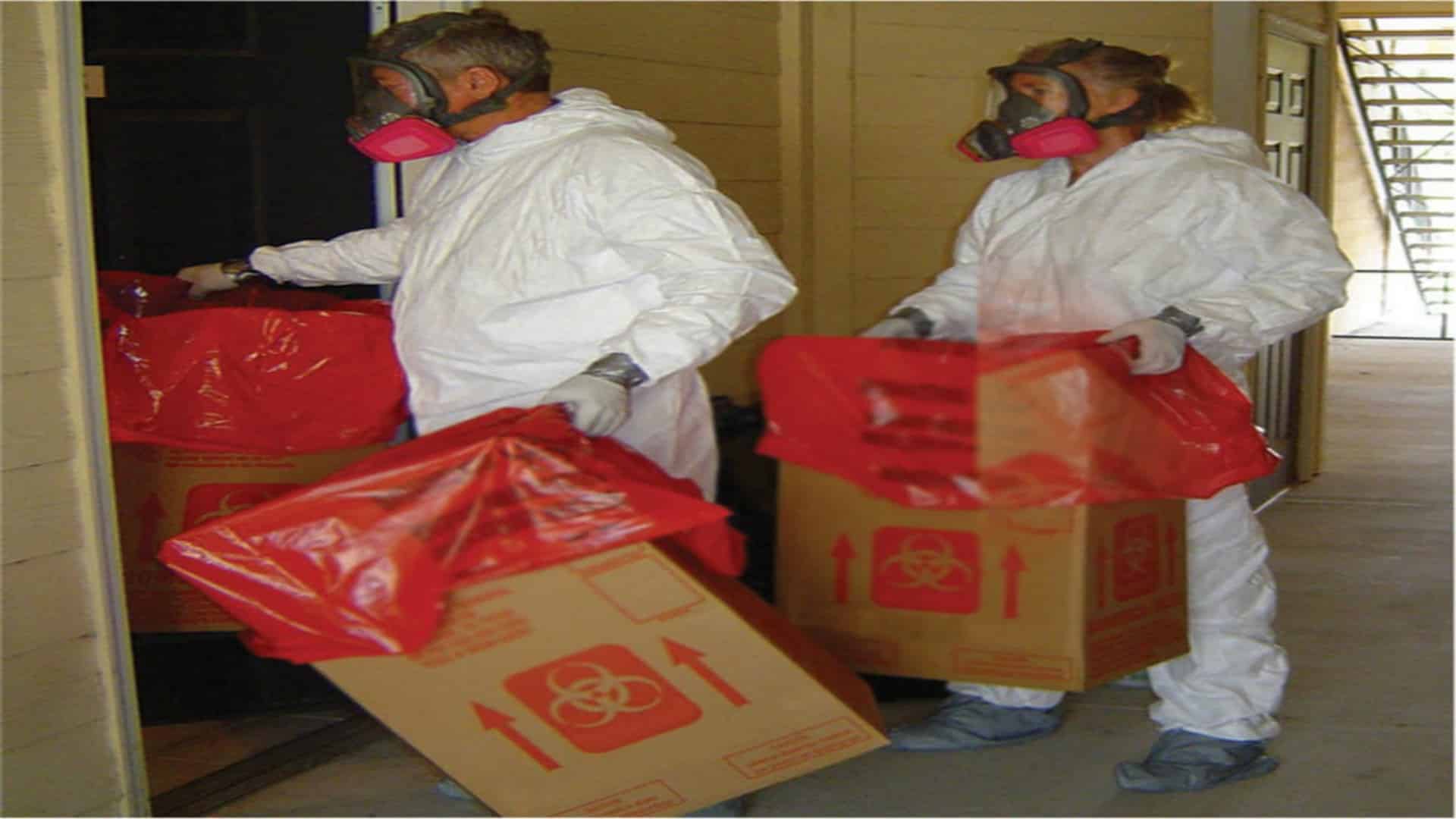 Hazmat Cleanup
If you have hazardous chemicals or dangerous locations that need to be cleaned up professionally, the experienced team at Florida Emergency Cleaning Services has the equipment and knowledge to cleanup any hazardous situation safely and effectively.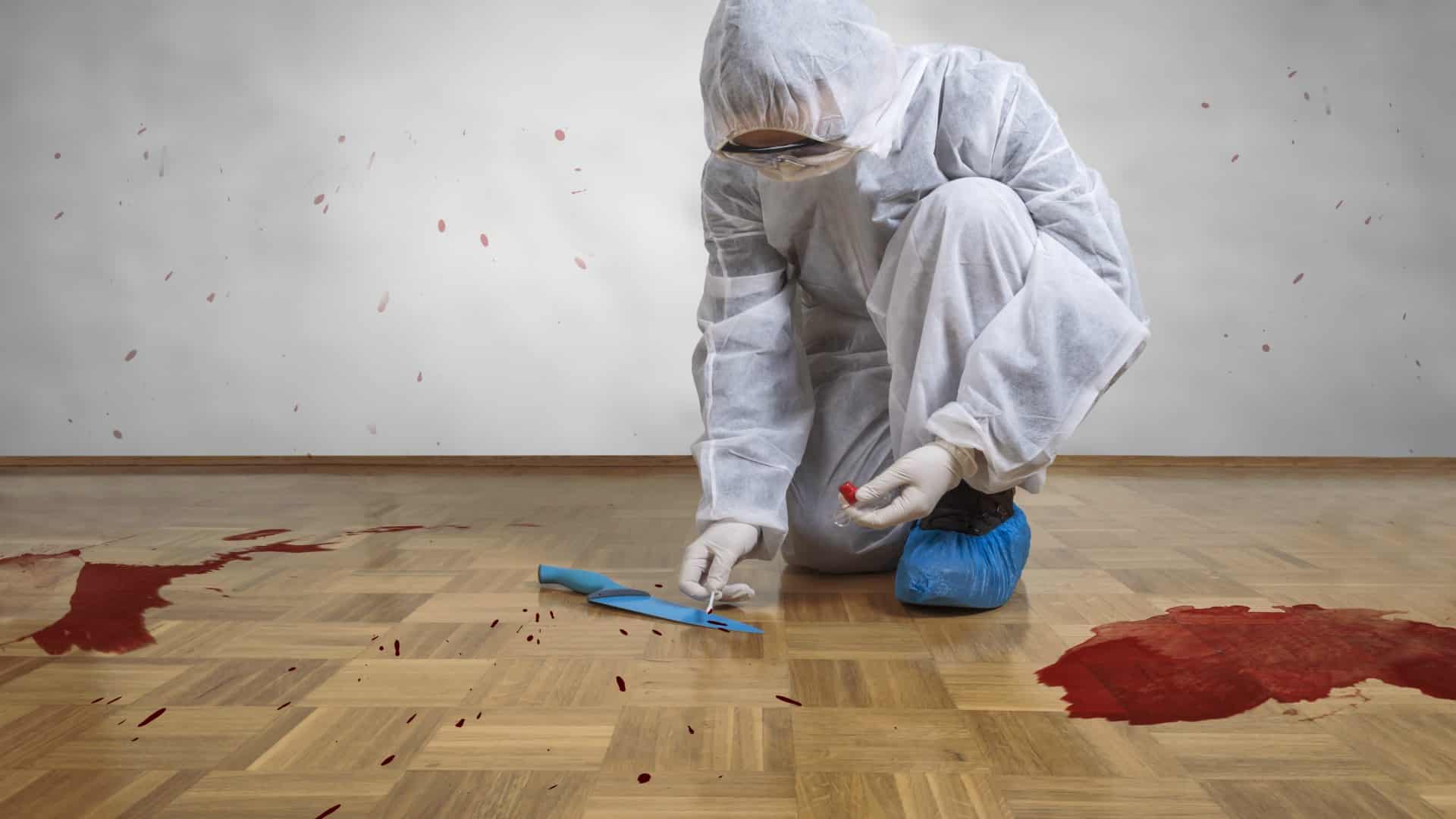 Crime Scene Cleanup
Cleaning up a crime scene can be a difficult and dangerous situation for anyone that hasn't been professionally trained. Our experienced team of crime scene and biohazard cleanup specialists can assist you with cleaning up blood, body fluids, hazardous chemicals, damaged property, and much more.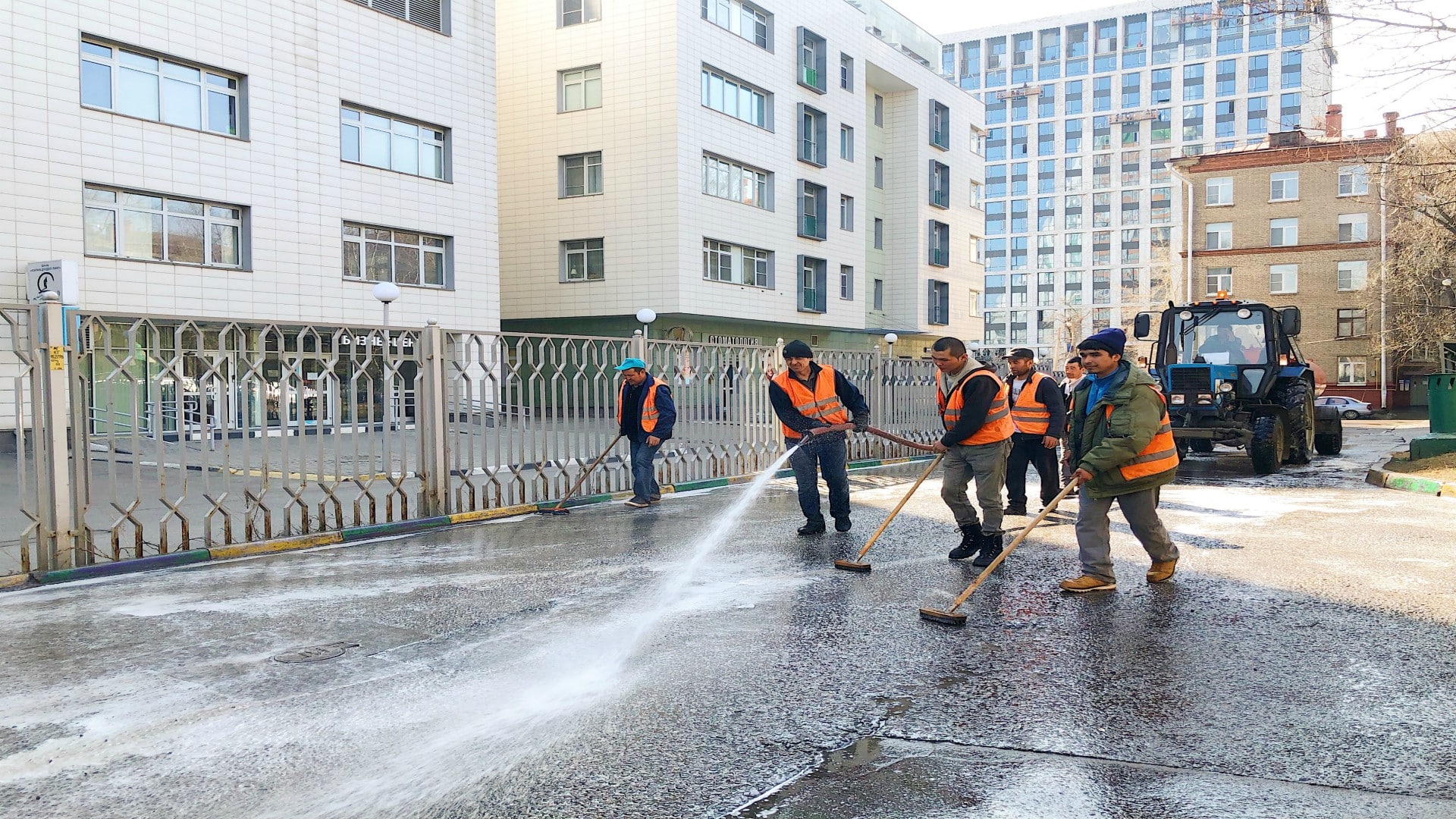 Disinfection Services
Bacteria, pathogens, and other bugs are impossible to see and extremely difficult to clean. Still, the professional team at Florida Emergency Cleaning Services can come to your business and disinfect it from top to bottom. We are here to help you.
Don't Hesitate
Book our Help Today
We can get a team of our thorough and professional restoration technicians to your location quickly. Don't hesitate to contact us.